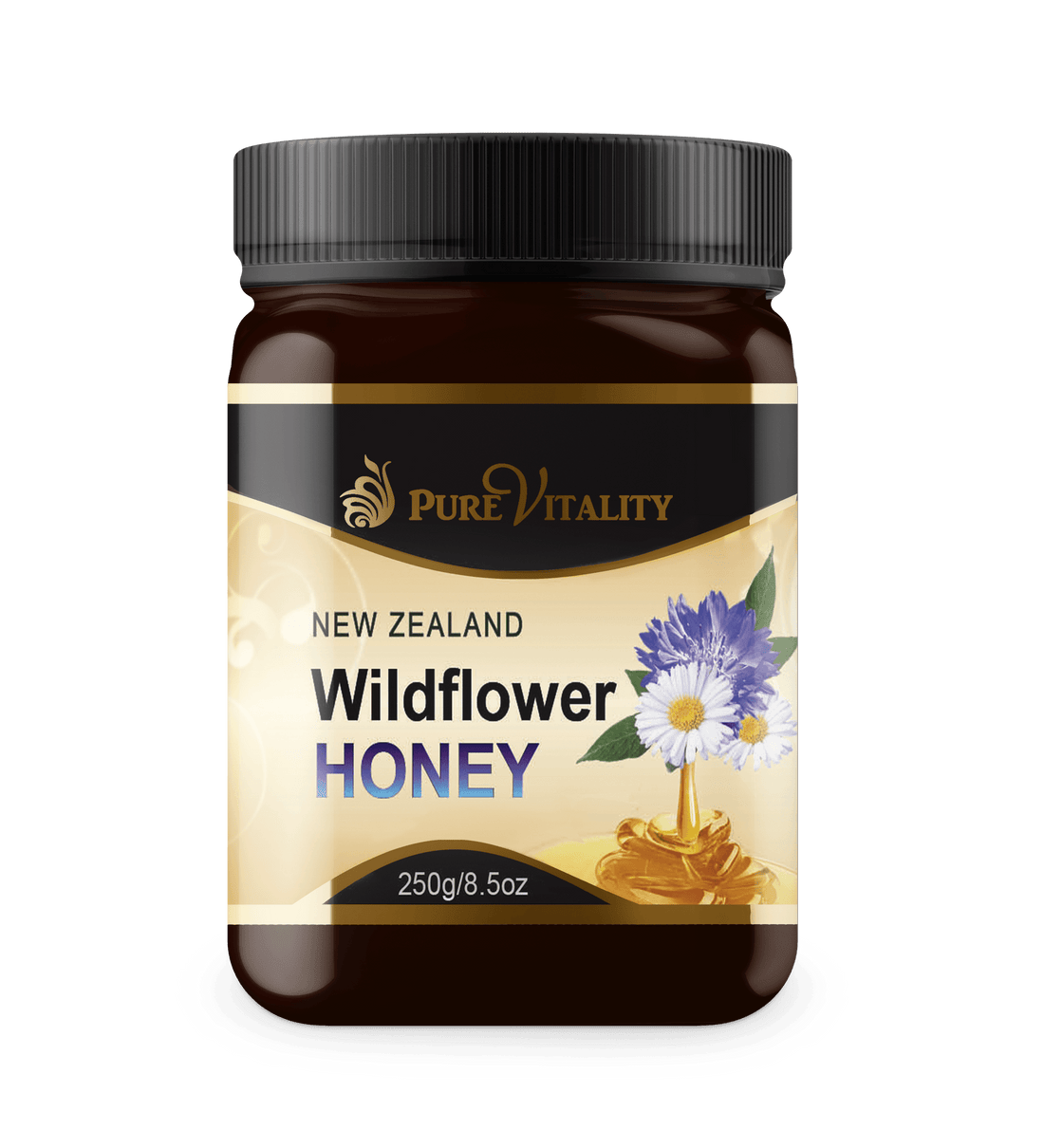 Native Wildflower Honey 250g
This honey has captured the unique taste of New Zealand, produced from an array of flora that is so unique and varied.
Pure Vitality's Wild Flower Honey is an amber coloured honey with a distinctive, smooth taste. It is a delicious blend of the nectar from the wild flowers which grow abundantly in the pristine, remote valleys of the Southern Alps and West Coast of New Zealand.
100% natural honey made from the nectar of New Zealand's wild flowers.

Results from products sold on this site may vary from person to person.
DISCLAIMER.. The information provided on this site is intended for your general knowledge only and is not a substitute for professional medical advice or treatment for specific medical conditions. Always seek the advice of your physician or other qualified health care provider with any questions you may have regarding a medical condition. The information on this website is not intended to diagnose, treat, cure or prevent any disease.
Never disregard medical advice or delay in seeking it because of something you have read on the Pure Vitality site.
Products sold on this site are for personal use and not for resale.All statements on the labels, website and amazon listings have not been evaluated by the Food and Drug Administration. this dietary supplement is not intended to diagnose, treat,cure or prevent any disease.
All reviews, testimonials etc. on the website should not be seen as typical.
Results may vary.
Always read the label and use as directed. If symptoms persist see your healthcare professional.